Calhoun & Company, PLLC
4537 Ft. Campbell Blvd
Suite 101
Hopkinsville, KY 42240
270-886-0880 phone
270-886-3716 fax
We are excited to talk to you about your individual and business needs. We're available from Monday to Friday, 8-5 to take your call.  Or, use the form below to contact us directly.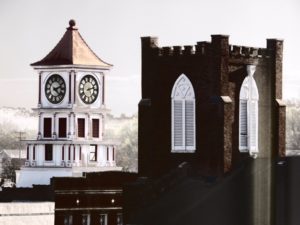 Picture credit goes to one of our own, Boni Wynn. This is the clock tower and First Presbyterian Church in downtown Hopkinsville.
Please do not include any confidential information.